Saffron Striders Fast 5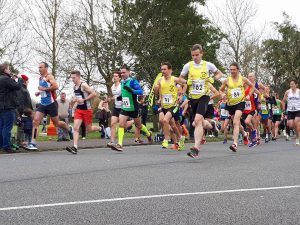 Brand new this year a fast, chip-timed 5 mile race organised by Saffron Striders RC. This is a fast, flat course run entirely off-road on a disused airfield.
For 2017 the course will start at Carver Barracks, Water Lane, Debden, near Saffron Walden, CB10 2YA. The adults race starts at 10:30 on Sunday 29th October, 2017, and all finishers will receive a race memento.
Entry fees are £12 affiliated runners, £14 unaffiliated.
Results are now available here
Thanks to all our sponsors