Hoodies and technical T-shirts now available to order directly from Saffron Apparel.
If you would like to order vests, buffs or hats, please email Paula Thurston, Kit Officer, at kit@saffronstriders.org.uk
Kit can be collected from the Lord Butler Leisure Centre on a Tuesday evening at 7.45 pm (by arrangement with Paula).
Payment can be made by BACs (preferred), or cheque (made payable to "Saffron Striders"), or in cash.
Coolmax Club Vest – Yellow
Coolmax Club Vest – Purple
Sizes:
Mens − S (38″), M (40″), L (42″)
Ladies − XS (33″), S (36″), M (38″), L (40″)
Cost £20.00
Sizes:
Mens − S (38″), M (40″), L (42″)
Ladies − S (36″), M (38″), L (40″)
Cost £20.00
Hoodie
Sizes:
Unisex − XS, S, M, L, XL, XXL+
Purple with zip (£25) or without zip (£20)
Order directly from Saffron Apparel
High Viz Buff with Club Logo
High Viz winter hats
Sizes:
Unisex – one size Cost £5
Sizes:
Unisex − one size Cost £7.50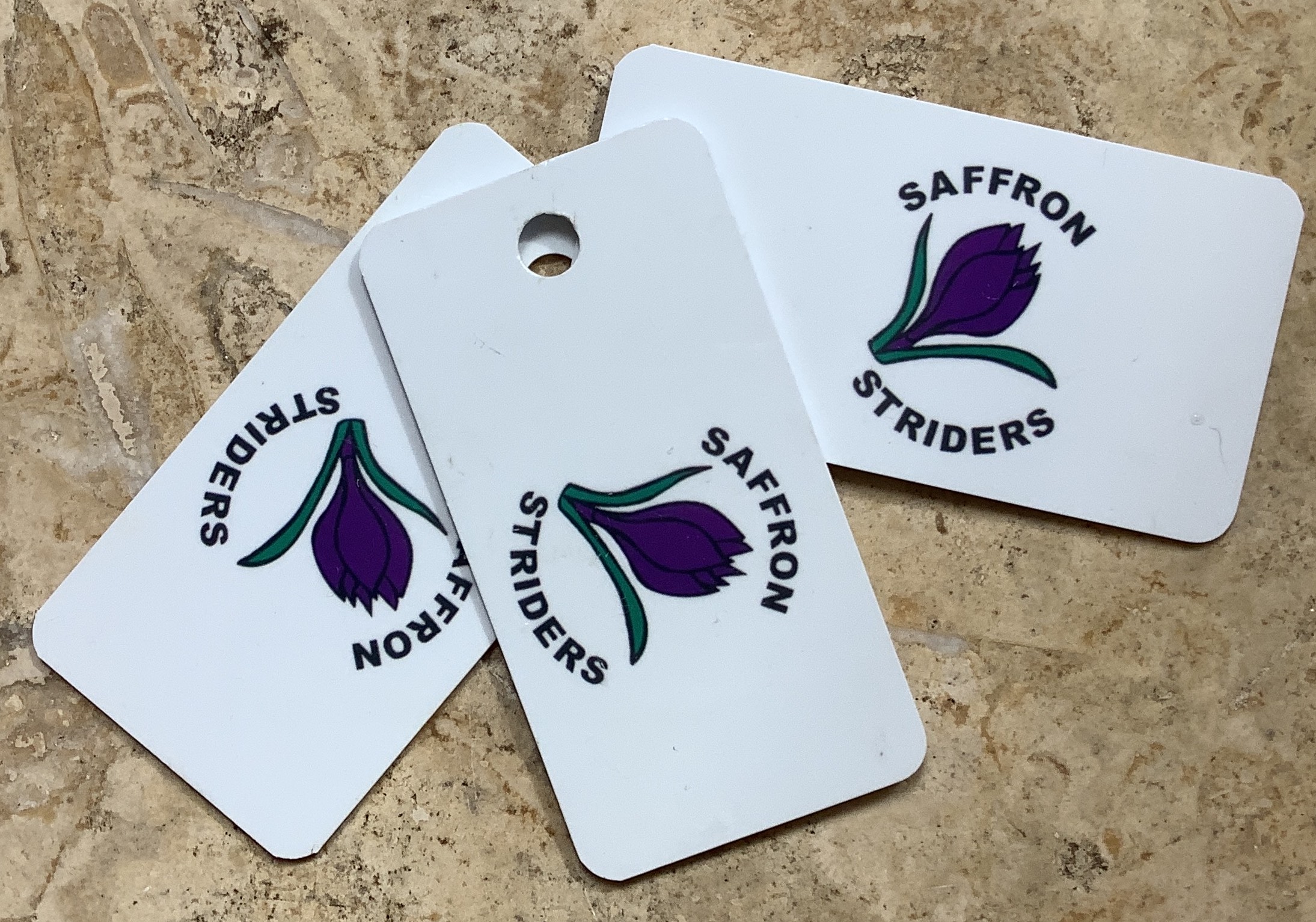 ICEtags
Set of 3 Cost £4.20
(include Name, Emergency contact, Parkrun Barcode and Medical Conditions)
www.icetags.co.uk