If you would like to order Club kit, please email Paula Thurston, Kit Officer, at kit@saffronstriders.org.uk
The yellow and purple vests are usually kept in stock but hoodies (available with or without a zip and can be customized with your name) need to be ordered in. We also have short sleeved technical T-shirts from club races available in most sizes and various colours for £5.50.
Kit can be collected from the Lord Butler Leisure Centre on a Tuesday evening at 7.45 pm (but please arrange this with Paula in advance as she won't necessarily be there every Tuesday).
Payment can be made by BACs (preferred), or cheque (made payable to "Saffron Striders"), or in cash.
Coolmax Club Vest – Yellow
Coolmax Club Vest – Purple

Sizes:
Mens − S (38″), M (40″), L (42″)
Ladies − XS (33″), S (36″), M (38″), L (40″)

Cost £17.50

Sizes:

Mens − S (38″), M (40″), L (42″)
Ladies − S (36″), M (38″), L (40″)

Cost £17.50
Hoodie
Sizes:
Unisex − XS, S, M, L, XL
Purple (also available in Black) with or without zip Cost £20
High Viz Buff with Club Logo
High Viz winter hats
Sizes:
Unisex – one size Cost £5
Sizes:
Unisex − one size Cost £7.50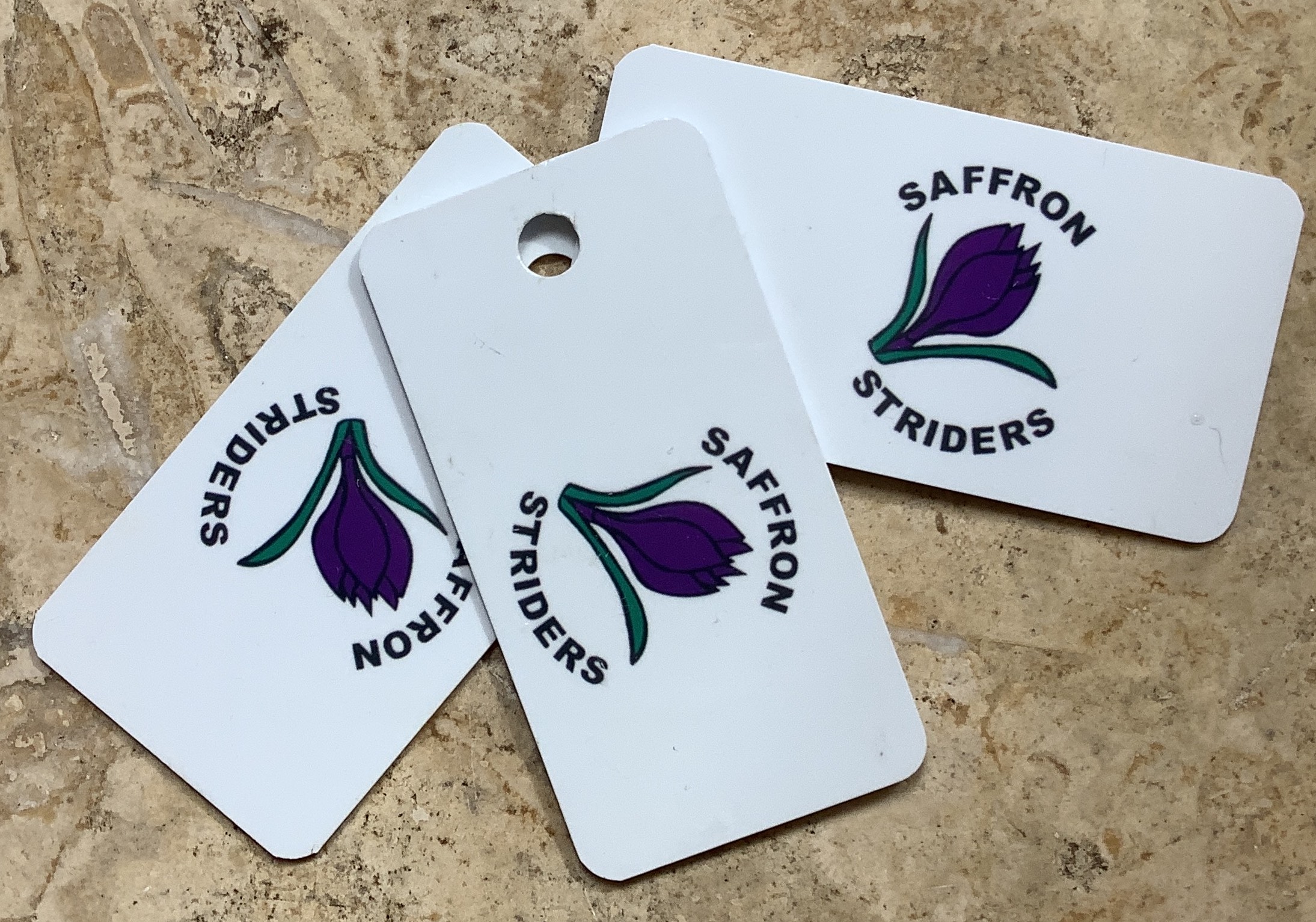 ICEtags
Set of 3 Cost £4.20
(include Name, Emergency contact, Parkrun Barcode and Medical Conditions)
www.icetags.co.uk